U Sheet Piles large cross-section width ensures that the mechanical properties of the cross-section are fully exerted, cross-section structure is designed reasonably and has a high "quality factor", The use of steel sheet piles is not restricted by weather conditions, U Sheet Piles has significant environmental protection effects, greatly reducing the amount of borrowed soil and the use of concrete, effectively protecting land resources.
Cold-formed U Sheet Piles are widely used in South East Asia and Middle East.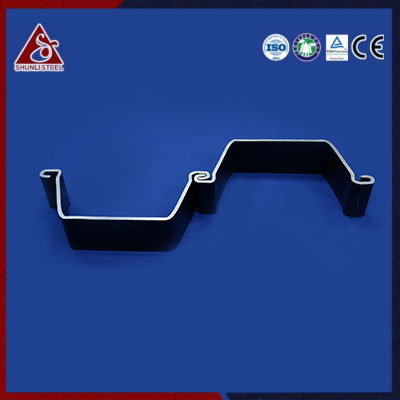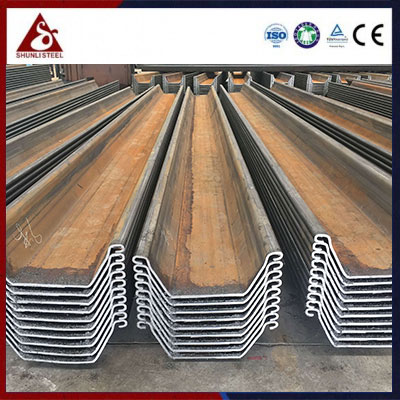 Cold-rolled U type sheet pile is a new technology exsited in late 20th century. Compared to old-fashioned Larssen Sheet Piles, the cold-rolled U sheet piles have got the following advantages:
1. Providing equivalent or better section properties (modulus) with lower material cost, which means the unit weight per square meter is lower than larssen sheet piles. This will help save material cost and as result save project cost.
2. Wider than larssen sheet piles. Less quantity or pieces of sheet piles would be needed, which will speed up the installation process. This will help save project time and as a result help save machine and labor cost.
3. Uniform thickness. Compared to Larssen sheet piles, of which the thinnest part at the interlock part is only around 6.5mm, uniform thickness makes it much more stable during installation and it won't be easily damaged during installation.
U sheet pile normally would be delivered in single pile, and somtimes will be delivered in box pile form as per the project design. The height of the U sheet pile is always the height of combined pile (double pile).
Product Production Range:
Thickness: 4-16mm
Length: Not limited, as per buyer's request.
Customized designs are also available and welcomed in our company.
Coating and anti-corrosion job is also available for U sheet piles in our mill.
Material: Q235B, Q345B, S235, S240, SY295, S355, S430, S460, A690, ASTM A572 Grade 50, ASTM A572 Grade 60. All Chinese Standard, EN Standard, ASTM Standard and other standard material are available on request.
Manufacturing & Inspection Standard: EN10249-1 / EN10249-2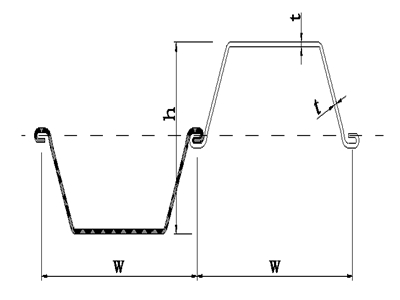 Our products consist of sheet piles, pipes, H beams, I beams, U Channels, C Channels, tie rods, fittings and relevant equipments. Our products comply with a variety of international standards, including ASTM, EN, JIS, ISO, etc., and most importantly, of our clients' requirements,Pls kindly contact us for more information or send email to [email protected] for further details.
Global Projects:
1.Turia Reservoir Project in Madagascar
2.Manila North Port Phase 2 and Phase 3,Philippines