Compared to U type sheet piles, Z Sheet Piling could provide a larger section modulus with lower material cost (lower weight), which is much more economic than traditional U sheet piles. Cold formed sheet piling is also produced through a series of rollers, by which the Z shape is formed gradually with uniform thickness along the full length of the profiles. One advantage of Z Sheet Piling is that during installation, the flange of the pile will be on the same line, which will be very convenient for the installation of waling beams.
In Asia, U type steel sheet pile is still the tradition, but more and more jobs, especially wharf constructions, deep foundations, seawall, bulkheads requires Z sizes. Now in Europe, especially western Europe, sheet pile contractors prefer Z profiles. HZ combined wall,OZ sheet piles and tubular combined walls all use Z types.
Z Sheet Piling could be delivered in single pile, double pile (loose) and double pile with tack welding(crimped) / full welding form.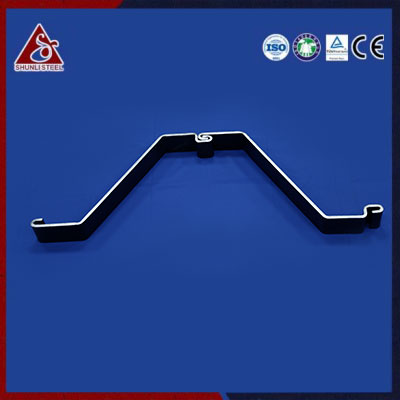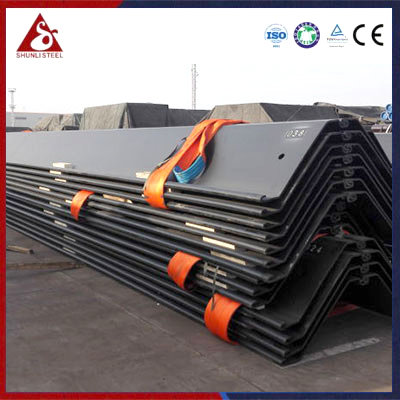 Product Production Range:
Thickness: 4-16mm
Length: Not limited, as per buyer's request.
Now 800mm and 850mm wide Z Sheet Piling are available in our mill, which will provide certain section modulus with a lower unit weight per square meter. our factory can tailor make the dimensions and specifications for projects, you can know the total costs from the very beginning .
Coating and anti-corrosion job is also available for Z Sheet Piling in our mill.
Material: Q235B, Q345B, S235, S240, SY295, S355, S430, S460, A690, ASTM A572 Grade 50, ASTM A572 Grade 60. All Chinese Standard, EN Standard, ASTM Standard and other standard material are available on request.
Manufacturing & Inspection Standard: EN10249-1 / EN10249-2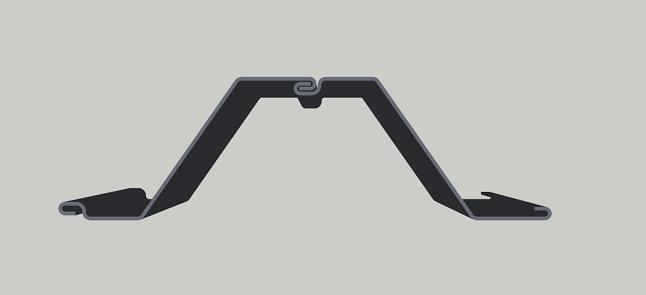 Our products consist of sheet piles, pipes, H beams, I beams, U Channels, C Channels, tie rods, fittings and relevant equipments. Our products comply with a variety of international standards, including ASTM, EN, JIS, ISO, etc., and most importantly, of our clients' requirements,Pls kindly contact us for more information or send email to [email protected] for further details.
Global Projects:
1.Turia Reservoir Project in Madagascar
2.Manila North Port Phase 2 and Phase 3,Philippines