On the morning of May 14, 2020, Mr. Hou Angui, general manager of Bao Steel, led Mr. Shi Bing, chairman of Meishan Steel, Mr. Wen Faping, vice president of Meishan Steel, Mr. Li Zigang, vice president of Bao Steel Central Research Institute, Mr. Yang Xiaodong, general manager of Shanghai Steel Trade, Mr. Wang Dongsheng, deputy general manager of Bao Steel Marketing Center, Mr. Zheng bin, general manager of the hot-rolled department of Steel Trade and other members to visit Shunli for inspection and guidance. They received a warm reception and a cordial meeting from Mr. Wang Yin, chairman of Shunli Steel.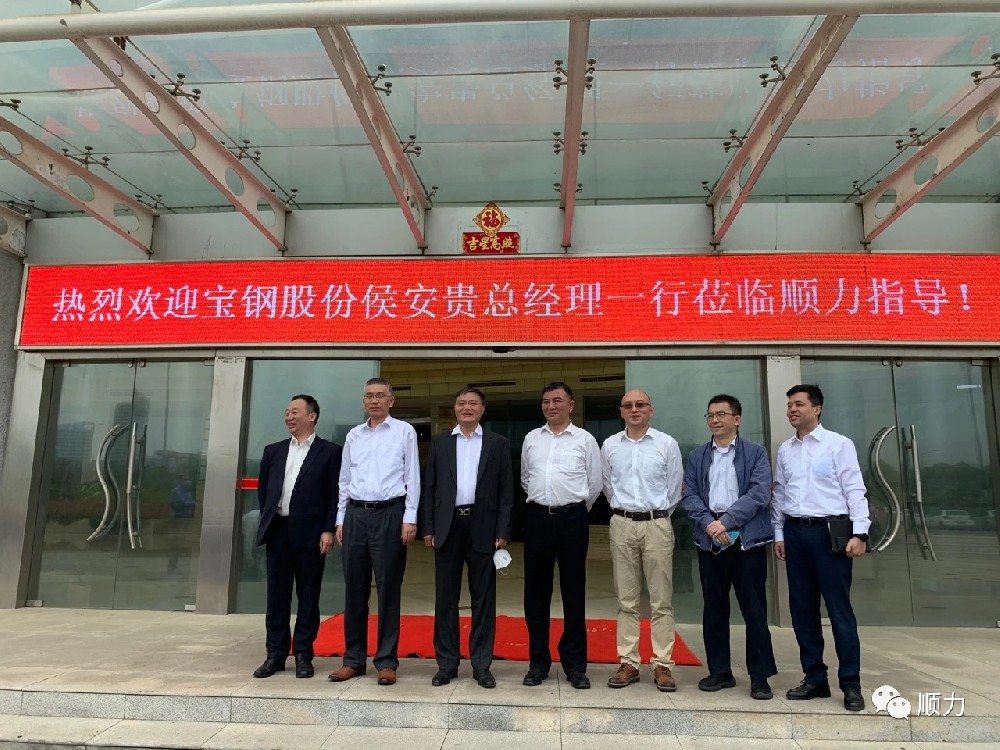 Mr. Wang Yin first extended a warm welcome to general manager Hou Angui, who led his group to visit Shunli in his busy schedule, and sincerely expressed thanks to Bao Steel for its long-term strong support and help to Shunli.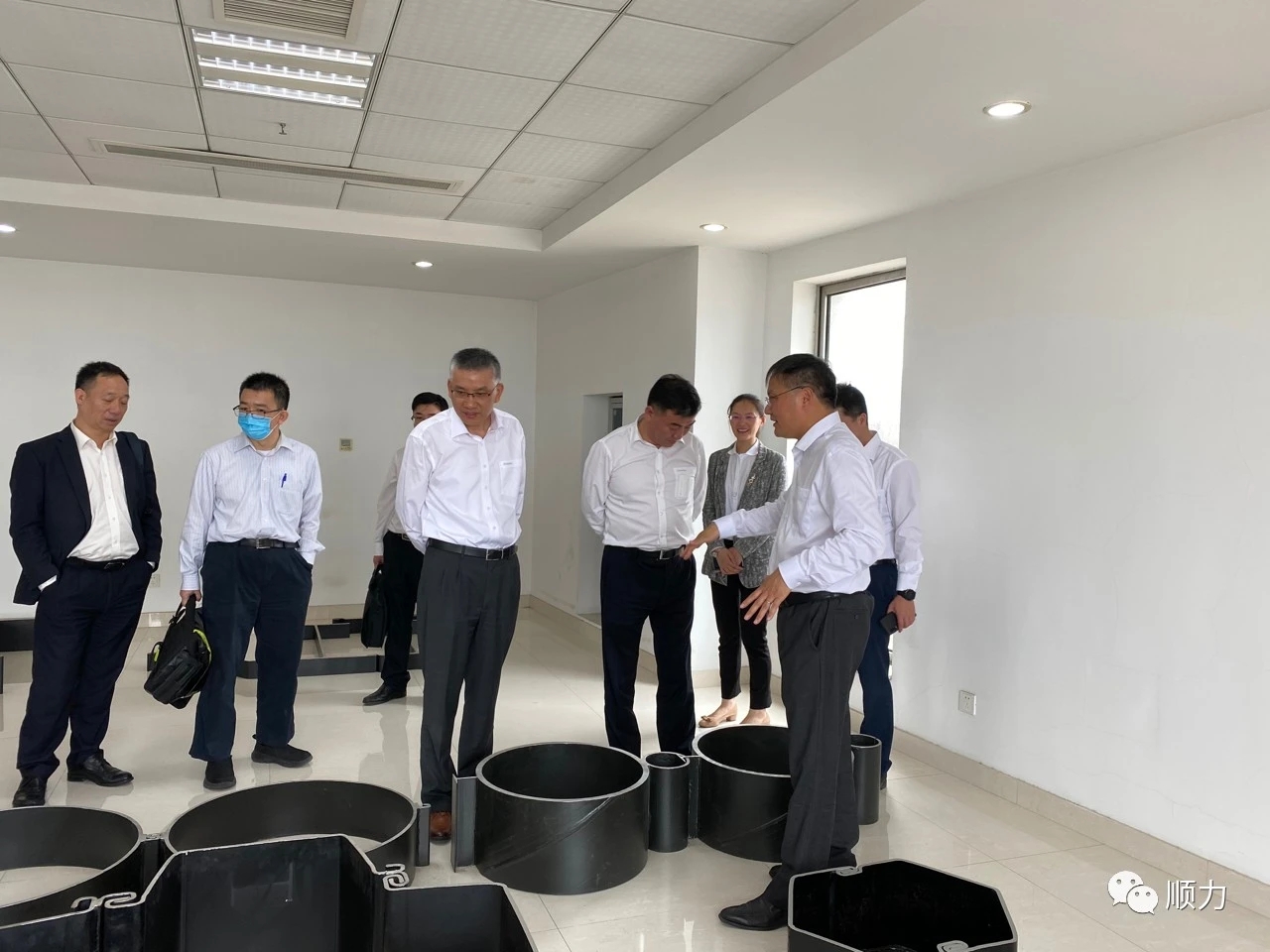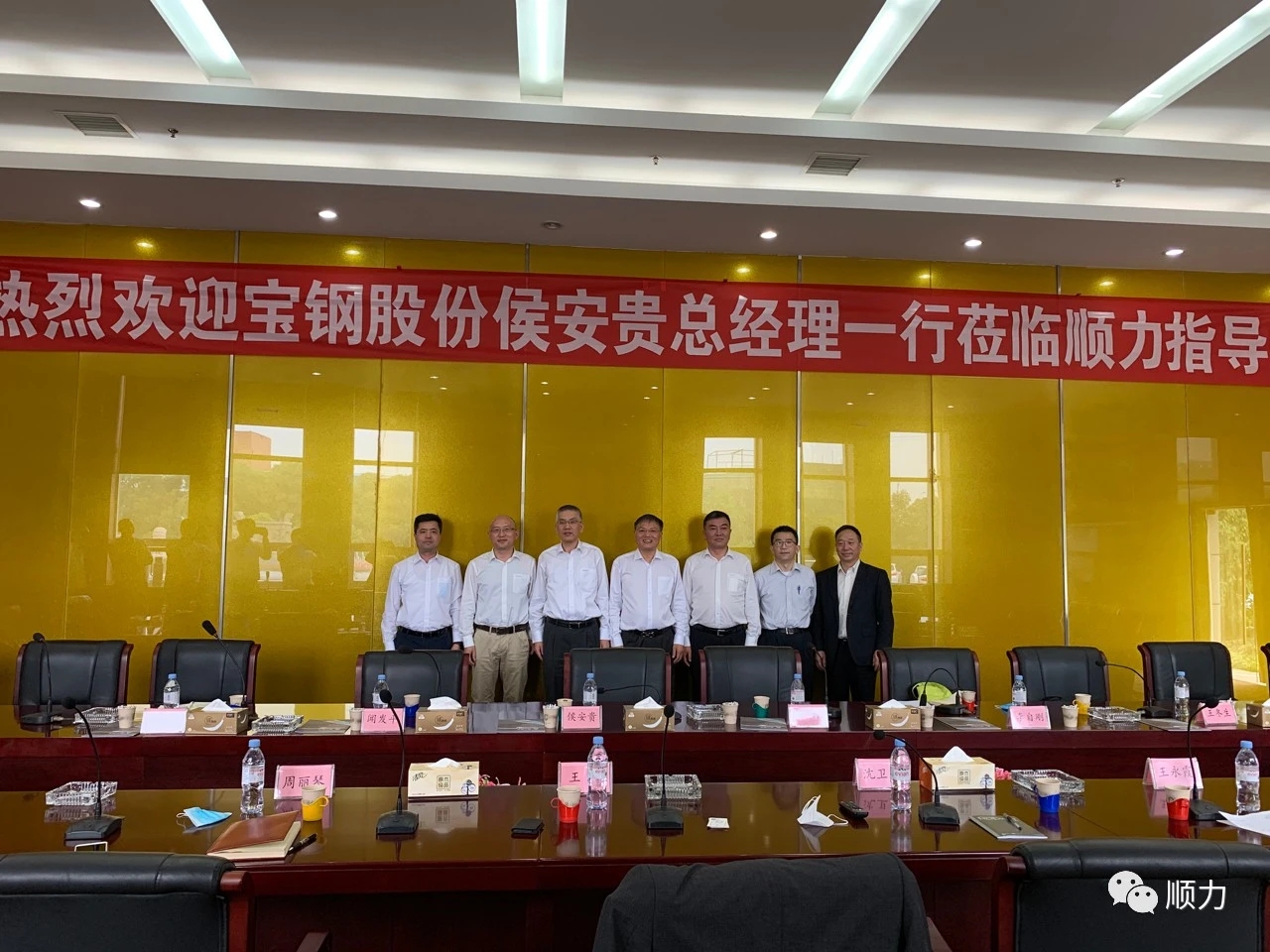 They speak freely, communicate in-depth, and exchange strategic cooperation. Mr. Hou Angui expressed his gratitude to Shunli Group for its support and collaboration with Baosteel. Baosteel promises to improve the level of personalized services for Shunli in terms of delivery, product innovation, after-sales service, etc., and vigorously supports the development of Shunli's global market. Mr. Hou Angui and his party then visited Shunli's sample exhibition hall and spoke highly of Shunli's rapid growth and new products.