On September 28, 2019, all Shunli people on both sides of the Pacific Ocean welcomed the 23rd birthday of their company, Shunli Steel Industry, with pride!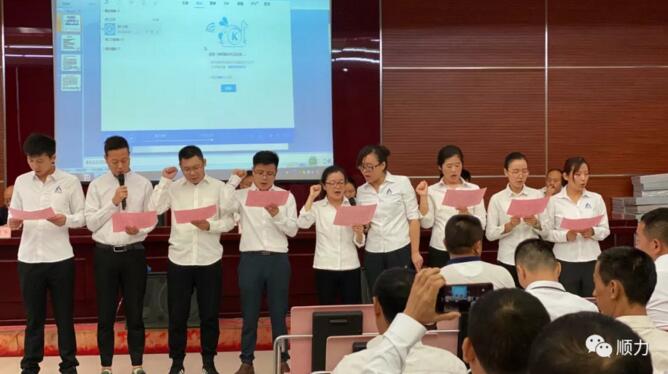 At 8.08 a.m. Beijing time, firecrackers were fired in unison, and the bright Shunli factory flags were rising along with the five-star red flags on all sides! Subsequently, a grand celebration of the 23rd anniversary of the establishment of Shunli Steel was held in the conference hall on the first floor of Shunli Building. Chairman Wang Yin delivered a warm speech. Chairman Assistant Wang Yiduo addressed all employees of Shunli America on the other side of the Pacific Ocean in English.

The conference honored 7 employees who made outstanding contributions to the development of Shunli, and commended 80 outstanding employees. The celebration meeting held the traditional reserved program singing competition and tug-of-war competition. The event is interactive with Shunli America synchronous video. Afterwards, they gathered together in Nanshan Lake Resort to celebrate Shunli's birthday. In the afternoon, fishing, mountain climbing, singing and ball games were also held, and a barbecue party was held in the evening.