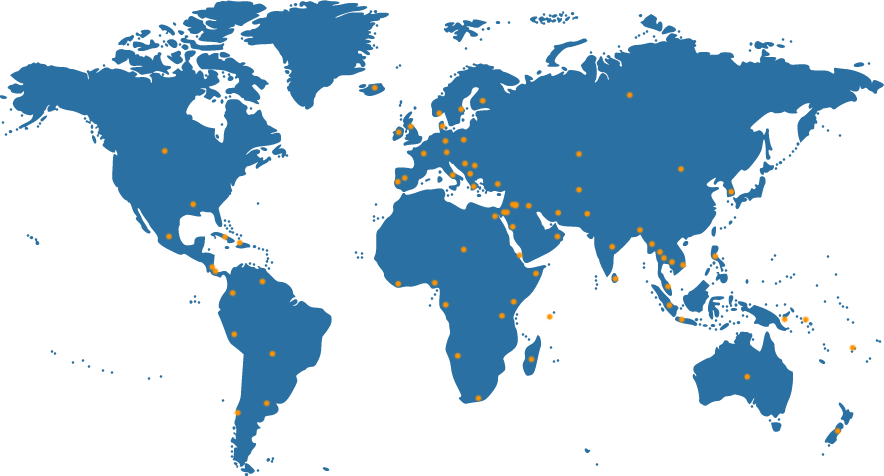 During the past 26 years, Shunli Steel Group Steel Piling has exported to over 180 different countries. Shunli steel group has shipped its sheet piling, pipe piling, steel piling, and accessories to almost every corner of the world.
No matter where you travel in the world: the Palermo Port of Italy, the Montoir Port in France, Baltimore in the United States, Gladstone in Australia, or the various railways, highways, canals, skyscrapers, and bridges in China, you will find the appearance of Shunli products.
Shunli Steel Group's main markets are Europe, the middle east, Australia, Asia, etc. Every year, we can ship to Bangladesh around 10000 tons, Malaysia 10000 tons, Indonesia 5000 tons, Nigeria 3000 tons, Australia 5000 tons, Iraq 5000 tons, Germany 8000 tons, Mexico 10000 tons...
Shunli steel piling has been exported but is not limited to the below countries.
---
Europe:UK, Ireland, Iceland, Belgium, Germany, France, Poland, Italy, Spain, Portugal, Finland, Denmark, Russia, Sweden, Norway, Romania, Greece, Hungary, Austria, Turkey, Croatia, Czech Republic...
---
Asia:Korea, Singapore, Indonesia, Bangladesh, Malaysia, Laos, Lebanon, India, Iran, Iraq, Jordan, Isreal, UAE, Saudi Arabia, Kuwait, Bahrain, Burma, Vietnam, Thailand, Syria, Sri lanka, Philippines, Oman, Qatar, Kazakhstan, China, Cambodia, Jodan...
---
Oceania:New Zealand, Australia.Fiji, Papua New Guinea, Solomon Island..
---
North America:USA, Canada, Mexico..
---
Latin America:Brazil, Argentina, Chile, Peru, Colombia, Costa Rica, Panama, Cuba, Haiti, Paraguay, Venezuela..
---
Africa:Angola, Nigeria, South Africa, Seychelles, Eypt, Gabon, Kenya, Gambia, Madagascar, Tanzania....