The Mombasa floating bridge in Kenya was recently completed and opened to traffic. The steel pipe and steel structure are all made in China by Shunli. Shunli cooperated with the central enterprises to build a model ocean floating bridge project jointly. The pontoon greatly facilitated local people's travel in Mombasa, Kenya, and caused a widespread sensation in the local area. The pontoon bridge considers the convenience of pedestrian passage and ensures the continuous navigation of shipping, and the design is unique.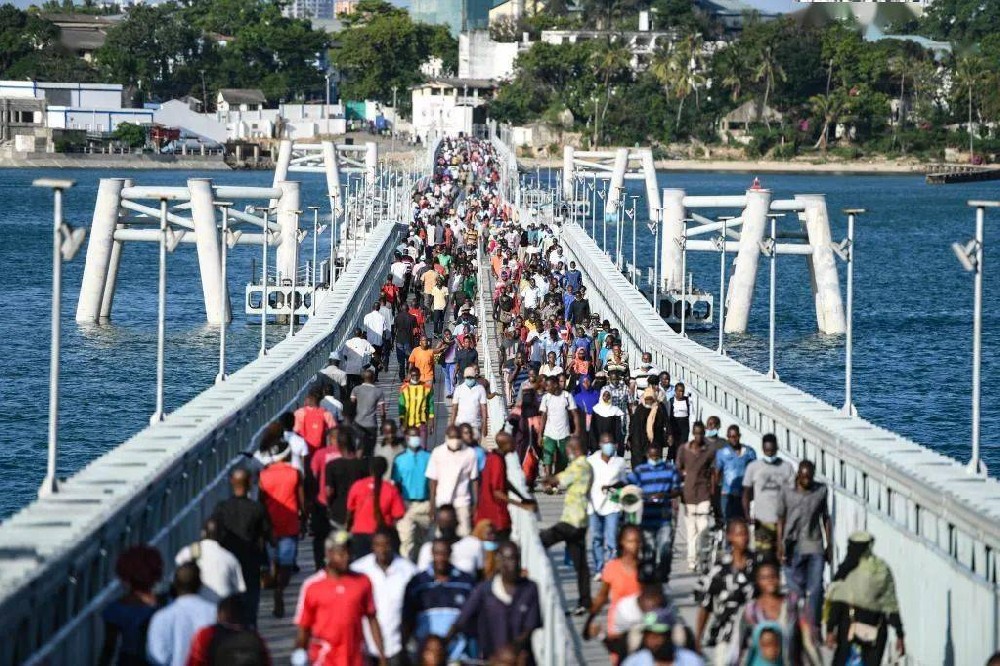 The Macupa Bridge Project is a large-scale bridge project undertaken by China Road and Bridge in Kenya. The Macupa Bridge is a 450-meter-long cross-sea highway bridge and highway connection line built between the main island of Mombasa and the Kenyan mainland. It is an important part of the A109 national highway connecting Mombasa and Nairobi.
After the completion of the project, the traffic between the main city of Mombasa and Mombasa Station of the Mombasa-Nairobi Railway will be more efficient and convenient, which will help the Mombasa-Nairobi Railway to better serve the people in the coastal areas of Kenya. At the same time, the project will realize the connection of the waters around the main island of Mombasa through sea dredging, which will promote the development of regional environmental protection and tourism.
After the inauguration of the Likoni Floating Bridge in Mombasa, Kenyatta went on the bridge personally. The Likoni Floating Bridge project is a vital emergency project for the Kenyan government's epidemic prevention and control. China Road and Bridge overcomes the pressure of epidemic prevention and effectively organizes the project's construction. The Construction of the project is completed in only five months. The total length of the pontoon bridge is 660 meters, connecting the main island of Mombasa and the south coast area. It can meet 300,000 people to pass the next day. After completion, it will significantly ease the traffic and epidemic prevention pressure of Likoni Ferry.